For the past fifty years, the First Christian Church of Decatur has offered its facilities for the widest possible number of educational, community and cultural events.  It is our goal to help make each event an enjoyable experience for the participants.  To insure availability while being good stewards for you and the community we encourage you to schedule/reserve your event(s) months in advance.  The First Christian Church of Decatur is home to many community-based organizations. a few of the various organizations that use our facility regularly are:
AA / Alcoholics Anonymous
ALANON
Narcotics Anonymous
MOMS Club
Retired Teachers of DeKalb County
To learn more about the community-based programs please scroll down this page.
---
AA / Alcoholics Anonymous – Ponce de Leon Group
TIME: 8:00 PM – 9:00 PM, each Tuesday evening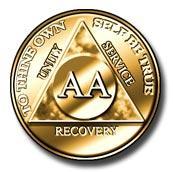 LOCATION: Church Fellowship Hall
Alcoholics Anonymous® is a fellowship of men and women who share their experience, strength and hope with each other that they may solve their common problem and help others to recover from alcoholism. The only requirement for membership is a desire to stop drinking. There are no dues or fees for AA membership; we are self-supporting through our own contributions. AA is not allied with any sect, denomination, politics, organization or institution; does not wish to engage in any controversy, neither endorses nor opposes any causes. Our primary purpose is to stay sober and help other alcoholics to achieve sobriety.
Copyright © by The A.A. Grapevine, Inc.
National Website / Link http://www.alcoholics-anonymous.org
---
ALANON – Ponce de Leon Group
TIME: 8:00 PM – 9:00 PM, each Tuesday evening


LOCATION: Pathfinder Classroom
Al-Anon offers understanding help; support to families and friends of problem drinkers. Our program is adapted from Alcoholics Anonymous and is based upon the Twelve Steps, Twelve Traditions and Twelve Concepts of Service.
National Website / Link http://www.ga-al-anon.org/
---
Narcotics Anonymous
TIME: 8:00 PM – 9:00 PM, each Sunday evening


LOCATION: Church Fellowship Hall
Membership is open to all drug addicts, regardless of the particular drug or combination of drugs used. When adapting AA's First Step, the word "addiction" was substituted for "alcohol," thus removing drug-specific language and reflecting the "disease concept" of addiction.
There are no social, religious, economic, racial, ethnic, national, gender, or class-status membership restrictions. There are no dues or fees for membership; while most members regularly contribute small sums to help cover the expenses of meetings, such contributions are not mandatory.
Narcotics Anonymous provides a recovery process and support network inextricably linked together. One of the keys to NA's success is the therapeutic value of addicts working with other addicts. Members share their successes and challenges in overcoming active addiction and living drug-free productive lives through the application of the principles contained within the Twelve Steps and Twelve Traditions of NA. These principles are the core of the Narcotics Anonymous recovery program. Principles incorporated within the steps include:
admitting there is a problem;
seeking help;
engaging in a thorough self-examination;
confidential self-disclosure;
making amends for harm done; and
helping other drug addicts who want to recover.
Central to the Narcotics Anonymous program is its emphasis on practicing spiritual principles. Narcotics Anonymous itself is non-religious, and each member is encouraged to cultivate an individual understanding—religious or not—of this "spiritual awakening."
Narcotics Anonymous is not affiliated with other organizations, including other twelve step programs, treatment centers, or correctional facilities. As an organization, NA does not employ professional counselors or therapists nor does it provide residential facilities or clinics. Additionally, the fellowship does not provide vocational, legal, financial, psychiatric, or medical services. NA has only one mission: to provide an environment in which addicts can help one another stop using drugs and find a new way to live.
In Narcotics Anonymous, members are encouraged to comply with complete abstinence from all drugs including alcohol. It has been the experience of NA members that complete and continuous abstinence provides the best foundation for recovery and personal growth. NA as a whole has no opinion on outside issues, including prescribed medications. Use of psychiatric medication and other medically indicated drugs prescribed by a physician and taken under medical supervision is not seen as compromising a person's recovery in NA.
National Website / Link http://www.na.org/
---
MOMS Club / Decatur-Emory Chapter
TIME: 10:00 AM – 12:00 PM, first Monday of each month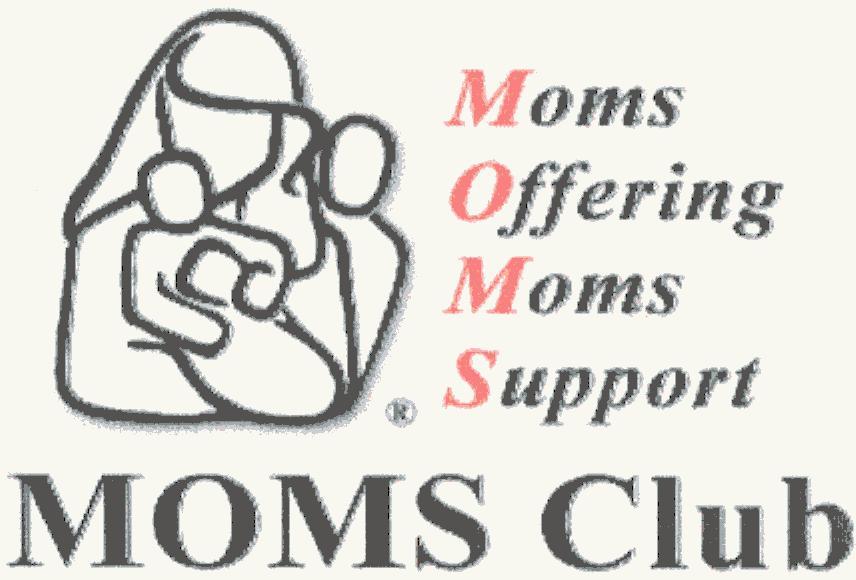 LOCATION: Church Fellowship Hall
Welcome to the Decatur-Emory Chapter of MOMS Club International®.
MOMS Club mission is:
Supporting the choice of at-home mothers to stay home to raise their children Providing a forum for topics of interest to women Giving mothers a voice in the community, And performing service projects, especially those helping children. If you live in Decatur-Emory area of Atlanta, Georgia, and you are a stay-at-home mom or work-at-home mom, we are a group of women who meet regularly to provide peer support for moms. MOMS Club is not a playgroup but we do meet during the day with our children. We would like to provide a connection to the community for all stay at home moms. Our focus is less on the kids of Decatur-Emory and more on the moms of Decatur-Emory! Take a chance, meet some new friends and get out of the house with us! We all truly do know what it's like and you need some mommy time.
We meet on the first Monday of every month to decide what to do in the month ahead. We typically have two events each month during the day, and one evening a month when we get together for a dinner. If you have any questions or would like membership information for the Decatur-Emory MOMS Club please contact one of our Membership Vice Presidents: Nancy 678-698-7825 or Maria 404-771-5995. We would love to hear from you soon!
For more information please email decaturmoms@yahoo.com
National Website / Link MOMS Club International
---
Retired Teachers of Georgia / DeKalb County
TIME: 1:30 PM – 4:00 PM, third Thursday of each month
LOCATION: Church Fellowship Hall
We're the Georgia Retired Educators Association. Chartered in 1958, GREA is the only organization working exclusively for the welfare of retired educators. GREA is your voice with the state legislature and the Teachers Retirement System (TRS). Join GREA and support our lobbying efforts and start enjoying the
benefits of membership. Special rates on long-term care insurance, hearing instruments, travel opportunities, awards programs, and an outstanding annual convention are just a few.
National Website / Link http://www.garetirededucators.org/