Ministers: All the People
Your Church Staff
Rev. Dr. James L. Brewer-Calvert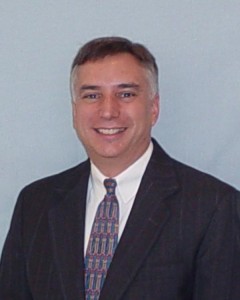 Senior Pastor
Pastor James L. Brewer-Calvert is delighted to be able to get up every morning, raring to go and serve Christ and the whole people of God.
James was born and raised in East Harlem in New York City. His parents, Buffy and George Calvert, were urban missionaries, starting and sustaining multi-ethnic congregations committed to embodying the social gospel of Jesus Christ. James received a B.A. degree from Hampshire College in Amherst, Mass.; a Master of Divinity degree from Union Theological Seminary in NYC; and a Doctor of Ministry degree from Lexington Theological Seminary in Kentucky. He is married to the Rev. Betty Brewer-Calvert, who is the Director of Women's Ministries for the Christian Church in Georgia. They have two children, three cats, and a rescue lab.
James has been the Senior Pastor of First Christian Church of Decatur since February 1998, and, as he is fond of saying, is here for as far as he can see. Previously, James served congregations in East Harlem; Dallas, Texas; and Jackson, Tennessee. A member of the Decatur Rotary Club and a Trustee of the Christian College of Georgia, he has also served in a variety of neighborhood, city and regional organizations that seek to make a difference in the world today.
His hobbies include reading fiction and non-fiction, playing and coaching sports, fitness training, clowning, and sampling every dish at pot-luck suppers. Most importantly, James is a people-person who loves to listen.
To contact Dr. James Brewer-Calvert:
citykid4evr@gmail.com
404-378-3621 ext. 224
---
Rev. Dr. Barbara A. Sims-King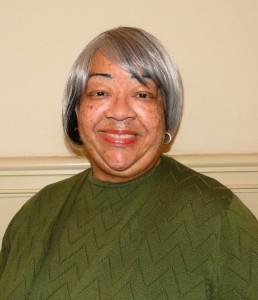 Minister of Pastoral Care
From 2000-2002, Barbara Sims-King was a two-year Seminary Intern at First Christian Church of Decatur. She is thrilled to be called to return to serve Christ's church. Educated at Columbia Theological Seminary (Decatur) and Christian Theological Seminary (Indianapolis), Barbara brings to First Christian Church and the wider community her wisdom, deep faith, wealth of experience coordinating and directing church programs, and abiding love for God's people.
To contact Dr. Barbara Sims-King:
simskingb@gmail. com
404-378-3621
---
Anna Strickland
Director of Youth and Children's Ministry
---
William E. Garner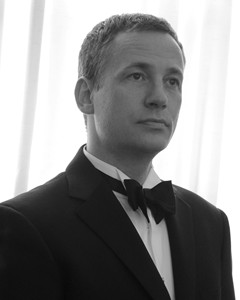 Director of Music
William earned his B.S.Ed in music and his M.M.E. from Western Carolina University where he was also the Graduate Assistant to the University's School of Music. He has served as the Director of Music in the Christian Church (Disciples of Christ) since 1994.
In 1998 William became the Director of Music at First Christian of Decatur (Disciples of Christ) where he directs the Chancel Choir and Handbell Ensemble. As well as serving the church, he teaches for the Edison School System in Atlanta.
To contact William Garner:
WilliamGarner@aol.com
404-378-3621
---
Kathleen N. Westbrook
Organist
Kathy began playing the organ at age 14. She graduated from Ithaca College in New York State with a Bachelor of Music degree in music education and with organ as her major instrument. She received her Master of Education degree from Brenau Universtiy. Kathy has been organist at the First Christian Church of Decatur since the fall of 1975. She has also served as Children's Choir director, Sunday School teacher and Chi Rho and CYF leader. Kathy has taught elementary music in the Dekalb County school system since 1989.
To contact Kathy Westbrook:
404-378-3621
---