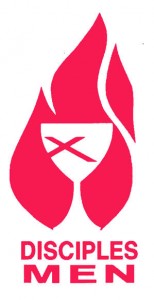 Welcome to the First Christian Church of Decatur Disciples Men's Homepage. We hope you find this page is helpful in giving you information about men's ministries.
Any questions?  Call the church office and leave a message, 404-378-3621.
---
Mission statement
We are a service organization within First Christian Church open to all men in the church.  We are dedicated to improving conditions of our church and its members, as well as our surrounding neighborhood community.
The Disciple Men's Ministry was founded by non-clergy men who wished to serve their church family.  The group was originally known as the Layman's League and later the Christian Men's Fellowship.